by Allan Hogan, Convenor, September 2022, from Bulletin 8 of 2022
Members of the Subcommittee in 2021-2022 were Ashley Brinson, Tarny Burton, Bruce Davis, Sarah Fogg, Allan Hogan, Lyn Milton, Virginia Simpson-Young and Phil Young.
During the past year, members of the Communications Subcommittee have produced 10 Bulletins, and created content for our website and social media (Facebook, Twitter, YouTube). We also facilitate the sending of the President's Update Email. As well as these ongoing tasks, the Subcommittee has continued revising and updating our websites. The key participants in this activity have been Tarny Burton, Sarah Fogg and Virginia Simpson-Young. The Subcommittee has also overseen the Society's other media activities, including the Bulletin, Facebook pages, Twitter, YouTube and the President's Update email.
The Bulletin
Sadly, Virginia Simpson-Young, the editor of the Bulletin for the past ten years,[1] has decided to stand down. She has selflessly dedicated her time and energy to producing an outstanding publication that is the main way the Society communicates with its members. She has also played a key role in supervising and contributing to our websites and Facebook page. It will be extremely difficult to find someone who can bring all of Virginia's skills to the tasks she performed so well. We owe her a huge debt of gratitude.
As a temporary measure, I will act as editor of the November and December Bulletins. I will not continue in this role beyond the end of the year, so there is an urgent need to find a new editor. Hopefully, the vacancy will attract an applicant who welcomes the challenge of continuing the high standards the Bulletin has maintained for more than 50 years.
Most members now receive the Bulletin by email, and its digital production has allowed full-colour reproduction and editions of up to 20 pages without commensurate printing costs. 310 people receive the Bulletin by email, 85 people receive the printed version, and nine people receive it by print and post.
This year's Bulletins have included articles outlining the Society's views on the Blackwattle Bay Development, including plans for the new Fish Market. The President has written extensively on the threats posed to Glebe's urban and social fabric, and the Bulletin now informs members of submissions by the Society to the Council concerning Development Applications.
Lyn Collingwood and Rodney Hammett have continued their entertaining and informative contributions with stories about Glebe's historical places and people. The monthly Mystery Photo Competition has become a popular, if sometimes elusive, puzzle.
Thanks are due to Phil Young and Phil Vergison for their photos, and to proofreaders Edwina Doe, Emily Booker, Sybil Jack, Helena Klijn and Alex Byrne. Thanks are also due to the mailout team, led by Phil Young and Jude Paul – Bruce Davis, Bryan Herden, Carole Herriman, Edwina Doe, Lyn Milton and Alison McKeown.
Glebe Society Websites
The Society now has four websites: www.glebesociety.org.au, www.‌glebe‌island‌bridge.‌com, www.50years.glebesociety.org.au and www.glebewalks.com.au Each of these sites can be viewed on a computer, tablet, or smartphone, the latter being particularly useful for Glebe Walks.
Our main website has been refreshed and redesigned to make the front end more attractive and user-friendly. The Home Page now has a slideshow that directs visitors to what might be their key concerns, including how to join the Society. In addition, the pages headed 'About the Society', 'Key Achievements', 'Aims of the Society' and 'Join/Renew' have been rewritten and updated. We add most Bulletin articles to the Latest News section on the Home Page each month. This means that the Home Page is constantly changing, so visitors will likely see new information each time they visit.
The main website was used by over 33,000 people in the last financial year, most first-time users. Some of those people must have returned to the site at least once, as the site was viewed almost 74,000 times. About half of the users looked at the website from a desktop computer and half were using either a smartphone or tablet. Fortunately, one of the improvements recently made to the website was to make it more mobile friendly.
While most users (about 85%) arrived at the website after an internet search (or by entering a URL for our website directly), a sizeable portion (about 11%) was channelled to our site from our social media, largely Facebook. Most of our Facebook posts include a link to a relevant page on our website, usually content from the most recent Bulletin. This suggests that our Facebook page does, in fact, drive a decent amount of traffic to our website. About 4% reached our website by clicking on a link on another website.
The home page was viewed most often. Other popular pages related to Glebe's history and heritage. Members renewing online accounts for quite a few hits, as did people accessing previous Bulletins.
Last year we reported plans for a website dedicated to the Society's 50th Anniversary Festival, held in 2019. That website is now fully operational. There, you'll find wonderful images, videos, documents, and publications from the Festival, including stories behind the preparation and planning for these events. Special thanks to Tarny Burton and Virginia Simpson-Young for this excellent and comprehensive coverage of the Festival.
The 50th website only went live in July, but we thought readers might be interested in how it's going so far. It seems to have got off to a slow start, with only 65 visitors so far. If you haven't already had a good look at the site, please do. There are lots of great historical and other images and video. It's a treasure trove of information. A great deal of the information and images to be found there are the result of research conducted specifically for the Festival.
The Glebe Island Bridge website has also been redesigned and updated. Again, thanks primarily to Tarny Burton. The site has information about the Bridge and the need for its protection. Unlike our main website, it is not updated frequently, but we add information about major developments relevant to our Save Glebe Island Bridge campaign, the purpose of which is to save the Bridge from both intentional demolition and 'demolition by neglect'.
Last financial year, 1,354 people viewed the Glebe Island Bridge site, most of whom were new users. Some of those people must have come back to the site, as it was viewed over 3,000 times. Most arrived at the site after actively searching with a relevant search term. Most views were from a desktop computer (63%).
The average time spent on the site was about one and a half minutes, which suggests that some users stayed to look around. While the home page was accessed most often, our page on the Bridge's history and heritage was visited frequently, as was our page on a sustainable future for the Bridge.
While this engagement with the site is not large, it nevertheless suggests that the site is a good adjunct to our campaign to save the Glebe Island Bridge.
Glebe Society Facebook Pages
The Society has two Facebook pages – the main Facebook page and the Glebe Island Bridge page. The main Facebook page enables the Society to reach a broader – and different – audience than the Bulletin and Website, enhancing the profile of the Society and broadening the community's engagement with us. It is also a way of driving traffic to our website. As mentioned earlier, about 11% of website traffic came from Facebook in FY 2021-2022.
A Facebook post is usually made about content uploaded to our website; it usually consists of a short paragraph, an image and a link to the relevant page on our website. The majority of these Facebook posts are about items in the Bulletin. After each Bulletin is published and its content added to the website, we create and schedule Facebook posts for the next month or so. As the need arises, we also add posts that don't relate to Bulletin and website content. We also share posts from other Facebook pages if we think they may interest our followers.
Our Facebook following has continued to increase each year. Currently, we have about 1,720 followers for our main Facebook page, which is an increase of around 330 from last year. About two-thirds of our followers are women (and about one-third men). The age profile of our followers has, perhaps unsurprisingly, increased somewhat since last year. While last year, over half (51.6%) of our followers were aged under 45, this year, that percentage had dropped to 47.6%. Most followers (about 70%) are aged between 25 and 54; 30% are aged over 55, and only about 2% are aged below 25.
Overall, engagement with our Facebook content seems to be stronger than ever. Facebook provides information ('insights') showing how many people saw a particular Glebe Society post ('reach'), the number of 'likes' (or other 'reactions'), the number of readers who clicked on a link to the content on our website, the number of comments on a post and the number of times readers shared one of our posts via Facebook. In the 2021-2022 financial year, the Society made 111 posts on Facebook.
A stand-out post in terms of engagement was our announcement about the ANZAC Day service. It was viewed by 2,681 people. This post also got the greatest number of 'likes' (54) and was shared five times. Posts on the Blackwattle Bay Precinct Plan, the 'Meet the Candidates' event for the Mayoral election, the death of Sadie King, and the post introducing the Glebe Society's six-part video series were each seen by over 1,000 people.
The post introducing the first of the six-video series was variously 'liked', loved or reacted to with surprise or sadness by 53 people, making it the second most reacted-to post (after the ANZAC Day post). It was shared most often (15 shares). The link to our website article about the video was clicked on by 15 people. A post on the second of the videos in the series reached nearly 600 people, was liked by 25 people, shared by five people and received four comments. This video, along with the other five in the series, can be watched on our YouTube channel. The videos are also conveniently combined into one longer video, which can be accessed directly on our YouTube channel.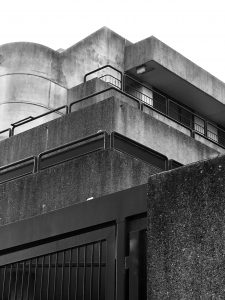 Posts shared most often were generally about poor planning leading to overdevelopment and threats to the heritage of Glebe and Forest Lodge. This includes posts on the rezoning and over-development in the St Phillip's Heritage Conservation Area, the new Sydney Fish Market, the proposed development of the Bidura Metropolitan Remand Centre, the Blackwattle Bay Precinct Plan and the State Government inquiry into the NSW Heritage Act. It was a planning-related post that generated the highest number of comments (24) in 2021-2022. This post, from October 2021, was about pedestrian safety issues caused by the work at Sydney Fish Market.
One of the purposes of having a Facebook page is to encourage readers to click through to our website where, hopefully, they will spend some time looking around. Once again, the Mystery Photo Competition generated the most 'click-throughs' to our website. In fact, five of the six most clicked-through posts were about the Mystery Photo Competition. Two of these were clicked on 120 times. The one exception in the top six was our post in March 2022 on the death of Sadie King, which was clicked on 96 times. Three Mystery Photo Competition posts also generated high numbers of comments (20, 17 and 14). The Mystery Photo posts, however, were not shared very often.
Interestingly, information shared on Facebook about well-known Glebe locals was often popular. In addition to interest in the death of Sadie King (11 comments, three shares), our October 2021 post about the passing of boxing trainer, John McColl, was much discussed by readers who had some connection to him or the Glebe Estate Boxing Gym which he set up and ran (13 comments, three shares).
https:‌//www.‌facebook.‌com/‌GlebeIslandBridgeAs with the Glebe Island Bridge website, the Glebe Island Bridge Facebook page is working in the background in support of our Save Glebe Island Bridge campaign.
Overall, engagement was good – probably better than in previous years. All but two of the 111 posts received some sort of 'reaction". All posts were clicked on by at least one person; half attracted comments, and about 40% were shared. Posts of historical photos (that did not link to specific posts on our website) were popular, often being shared by viewers. Posts about the Glebe Society per se tended to have the lowest engagement. A major exception was the Glebe Society's 'Meet the Candidates' event for the Mayoral election, which was seen by over 1,000 people. In future, it may be worth posting more historical photos.
It seems clear that the Society's Facebook page is operating as a forum for discussion by locals – the majority of whom are not Glebe Society members – about important planning and heritage issues. It also seems to be a good forum for sharing information about well-known people and events of interest. It also seems clear that the Facebook page allows us to engage with the locals in a fun and interesting way, as is evidenced by the enduring popularity of the Mystery Photo Competition.
Glebe Society's Twitter account (@glebesociety)
The Society also uses Twitter to increase its reach. We have some 550 followers who receive our tweets on key stories appearing in the Bulletin and on other Glebe matters. The tweets and retweets including @glebesociety that generated the most interest were about saving public housing in Glebe, the closure of Laurel Tree House childcare, COVID-19 vaccination clinics in Glebe and plans for Blackwattle Bay.
Glebe Society's YouTube Channel
In the last year or so, the Society has uploaded some interesting videos to our YouTube channel. These include eight videos presented at the 50th Anniversary Festival, the 'Meet the Candidates' debate, the Glebe Society AGM and the Glebe Island Bridge rally. The six-video series, created by Planning Convenor, Ian Stephenson, called 'Glebe: Know the History and Heritage of your Community' was viewed 677 times. This series – as well as a longer video with the six videos combined – highlights the history and heritage of Glebe and Forest Lodge and the threats our community faces from overdevelopment. Each video has its message, and the series ends with a call to action to donate to a fighting fund.
President's Update Email
One of the Communications Subcommittee's roles is the compilation and distribution of the President's Update Email that is sent on an occasional basis to those members who have provided us with an email address – 98.5% which is all but six of our memberships. The Update Email is ideal for important or urgent news breaking between Bulletins. The Society has been very active over the past year in terms of campaigns, so the Update Email was more than occasional.
Members of the Communications Subcommittee have had a busy year and I extend my thanks to all of them for the key role they play in making the Society's activities and concerns known to the wider community.
While the Bulletin is the Society's main way of communicating with its members, our presence on social media platforms attracts a much wider (and younger) audience. It's important that we continue to pay special attention to these forums, and I encourage members to visit them and contribute to the relevant discussions.
If you have a particular interest in our communications' activities you are most welcome to join the Subcommittee.
[1] From the editor: Actually, two Bulletins short of ten years! I've decided to stop editing the Bulletin because it's become increasingly difficult to find the time for it. I would have liked to see the year out, but I'm having shoulder surgery soon, and I won't be using a computer for many weeks. I'm very grateful to Allan for offering to edit the next two Bulletins, and sincerely hope we find someone to take over from next year. I have found it incredibly rewarding and I have no doubt that the next editor will too. I echo Allan's appreciation for all those involved in getting the Bulletin out each month. I have been a very fortunate newsletter editor because we have so many regular contributors. We've never been short of content. In fact, more often than not, we have too many contributions and have to delay some for future editions. I doubt many newsletter editors are so fortunate!